If you google 'Carnival' endless pictures of women catching a cold turn up. You won't see pictures like this one on the news, but for me this is one of the most fascinating parts of Carnival - Jouvert (a contraction of jour ouvert or 'daybreak') sees a small number of people walking Carnival route the wrong way round at dawn, throwing flour and paint at each other and along the route. I find this magical and inspiring, a real demonstration of the subversive and chaotic, a kind of secret ritual that allows and boundaries the following two days.

Carnival is The World Turned Upside down, a time when some people pretend to be what they're not, things that are illegal at other times are now permitted, and feasting and revelry are indulged. Carnival is not, despite what it may seem, an advert for Top Shop or an opportunity for a politician to make a terrible arse of himself, it's a reminder that racism still exists and that magic remains possible. In the UK it's a farewell to Summer and a blowout before Autumn. Go out and have a ball.
Powered by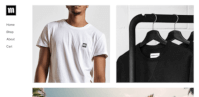 Create your own unique website with customizable templates.