FREE OR LOW COST COUNSELLING
Counselling has struggled with the difficult reality that some of the people who most need and would most benefit from counselling are unable to afford it. Student counsellors in their second and subsequent years of training gain experience via low cost or free agencies, and some qualified and experienced counsellors volunteer alongside them. As a general rule you should not be asked to pay more than 10% of your net income and the agency should be open to negotiation on this. Agencies offering free counselling will be very happy to accept donations.



---
METANOIA

Ealing

www.metanoia.ac.uk/therapy


MIND

National

http://www.mind.org.uk/The Minster Centre

Queen's Park, NW6 6RD

www.minstercentre.org.ukThe May Tree Sanctuary for the Suicidal www.maytree.org.ukSt. Marylebone Healing & Counselling Centre

Christian based service

www.stmarylebone.org

NAFSIYAT Intercultural Therapy

Unit 4, Clifton House, 42/43 Clifton Terrace, N4 3JP

www.nafsiyat.org.ukPost Natal Counselling and Support

Also antenatal and pregnancy

www.postnatal-counselling.com/

Project for Advice Counselling & Education (PACE)

Counselling for lesbians and gay men.

www.pacehealth.org.ukPsychosynthesis & Education Trust

92/94 Tooley Street, SE1 2TH

www.counsellingservice.org.uk/Rape Crisis

National

www.rapecrisis.org.uk

Relate

National

www.relate.org.ukRelationship Counselling for London

Tavistock Centre, 120 Belsize Pk. NW3 5BA

www.tavi-port.orgSolace Womens Aid

North London

Domestic Violence counselling

www.solacewomensaid.org

Samaritans

24/7 phone, email, letter and face to face support.

08457 90 90 90

www.samaritans.org/branchesWaterloo Community Counselling

Barley Mow Clinic, Frazier St. SE1 7BD

www.waterloocc.co.uk Westminster Pastoral Foundation

WPF Therapy, 23 Magdalen Street, SE1 2EN

www.wpf.org.ukWoman's Trust

Free, specialist counselling for women who have experienced domestic violence. East and West London.

www.womanstrust.org.uk

Women's Consortium

Cricklewood, Kilburn, Wembley

www.womensconsortium.org.ukHISTORIC CHILD ABUSE AGENCIESNAPAC:

is a leading national organisation focused on supporting adults who have been

abused in any way as children.

www.napac.org.uk
SURVIVORS UK:

helps men who have been sexually violated and raises awareness of their needs.

www.survivorsuk.org

RESPOND:

Respond works with children and adults with learning disabilities who have experienced abuse or trauma. www.respond.org.uk


INNOCENCE IN DANGER:

IID has recently arrived in the UK having been long established

in France and the USA. It campaigns for children to be protected from both pornography and sexual abuse. www.innocenceendanger.org

SURVIVORS TRUST:

The Survivors Trust (TST) is a national umbrella agency for over 150 specialist rape, sexual violence and childhood sexual abuse support organisations throughout the UK and Ireland.

www.thesurvivorstrust.org


Powered by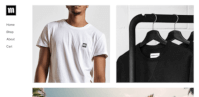 Create your own unique website with customizable templates.